Renewed interest in oil fired boilers along with consistently low prices for the fuel is proving to be a winning combination for a Shropshire boiler manufacturer in 2016.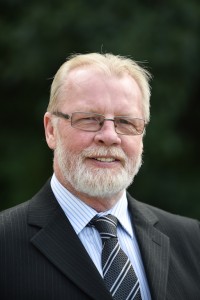 Telford based Mistral Energy Products said its order book for both domestic and overseas orders is seeing an increase in the first months of this year.
Nationally, the oil fired boiler sector is enjoying a resurgence with the market said to have gone up by eight to 10 per cent last year.
Mistral is one of the top five oil-fired boiler manufacturers in the UK, alongside household names such as Worcester Bosch and Grant UK.
It has been manufacturing its ultra-efficient boilers at its Halesfield plant for 40 years. The company has enjoyed significant export success, particularly in the Falkland Islands, Chile, New Zealand and France, where both condensing and non-condensing oil-fired products are commonplace in rural areas, which are off gas-grid.
Jim Wright, Managing Director of Mistral Energy Products, said the industry mood was buoyant at the moment.
"According to OFTEC, purchases of new, high efficiency oil condensing boilers are at their highest level since 2010. It is still significantly cheaper to replace an old oil boiler with a new one than with any other solution.
"At Mistral we have worked hard to refine our design of condensing and non-condensing boilers. Our jewel in the crown is our 'Y section' central waterway, a heat exchanger used in all products we make.
"This has enabled us to develop a range of boilers that offer better outputs, smoother running and greater efficiencies. Combine that with the continuing low price oil and it's making oil fired boilers the most popular choice for those who are off-grid.
"Low prices are making an enormous difference to oil using households, with many saving hundreds of pounds on their fuel bills. Oil is now by far the cheapest major heating fuel, with typical annual costs currently around £793 pa – that's 48 per cent cheaper than LPG, 50 per cent less expensive than electric storage heaters and 24 per cent cheaper than mains gas."