Ecodesign Directive
European Energy Related Product Directive (ERP)
As part of the Ecodesign Directive, the ERP came into effect in September 2015 and will remain for some considerable time while Britain negotiates its exit from the European Union and the UK Government considers what parallel directive is required. The overall objective is to reduce carbon emissions, restrict other environmental impacts and encourage development of products which will increase energy efficiency.
The ERP has set minimum standards to be achieved for boilers and products which reach the accepted criteria will be subject to a new labelling system, examples of which are shown below.
The new Energy label will accompany the boiler, however, if it is to be part of a greater system containing different products, an overall Package label will be supplied which shows a combined system efficiency. This may be supplied by either the merchant or the installer and is known as the Product Fiche.
The Label will contain certain information relating to the specific product, such as the Manufacturers name, product code, power output, noise level.
The important information contained within the label is the following;
Radiator – refers to Heating and the letter "A" denotes the Efficiency Class.
Tap – refers to Domestic Hot Water, and the letter "B" Efficiency Class.
On a Heat only boiler, only the radiator will be seen, whereas both items will be shown on a Combi. Both examples below show a Condensing and a Non-CondensignBoiler and the different Classes they will be categorised in.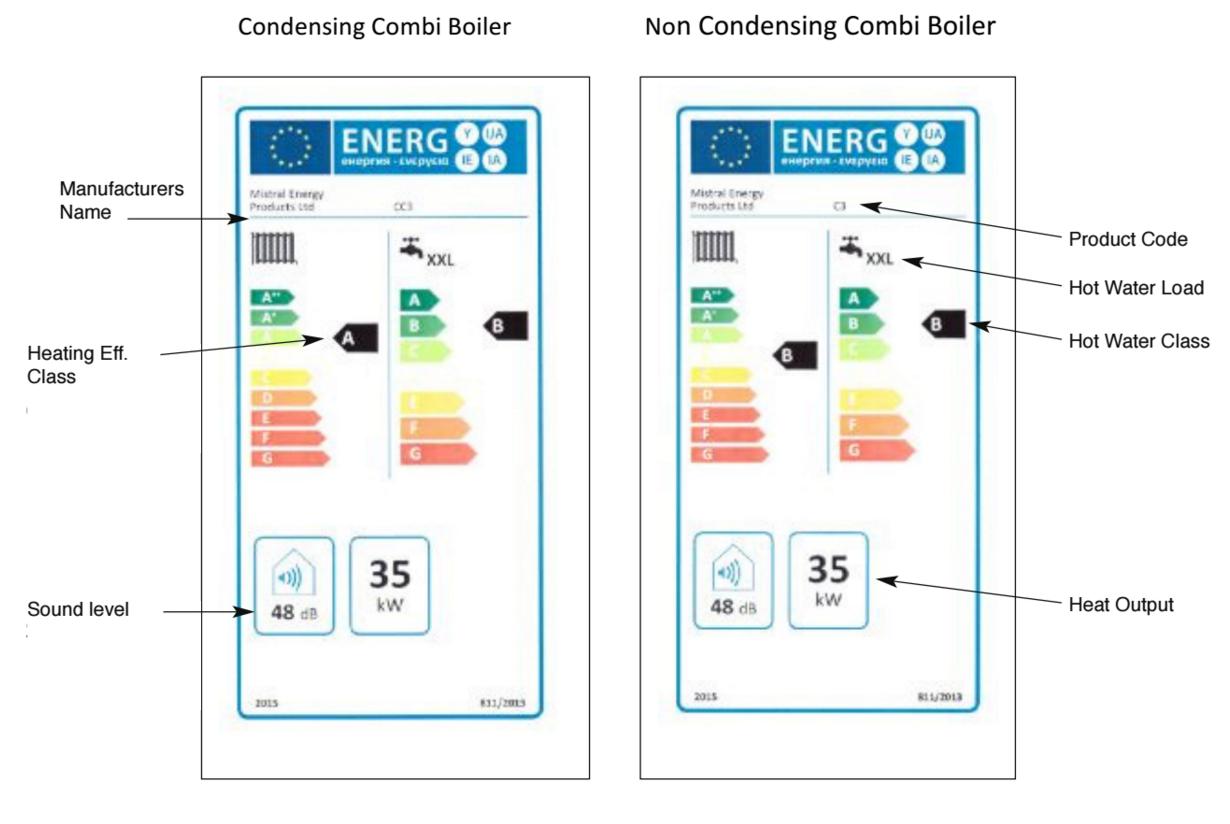 Download ERP Ratings