Mistral Boilers is a UK market leader in the production of oil fired heating solutions for domestic and commercial markets.
With more than 40 years of experience in manufacturing condensing and non-condensing oil-fire heating solutions, we are proud to be a British brand, manufacturing our products in the heart of Shropshire.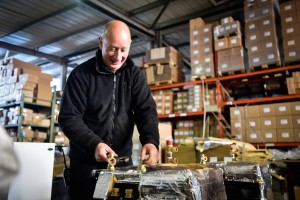 A strong commitment to research and development ensures our products have high efficiencies and low emissions, meaning the Mistral range of oil-fired boilers is environmentally friendly and economical to run.
We offer one of the most advanced and comprehensive ranges of condensing and non-condensing oil fired appliances in the UK.
Mistral products include Standard and Mega combination oil fired boilers (15-70kw) and Sealed Systems options.
The Combi Plus has an integral immersion heater fitted. Our Outdoor models are suitable for external installation, the Boiler House range for garages and outhouses, and our full range of Mistral internal system and combi boilers are available in a non condensing option.
Our pioneering design used in all Mistral boilers includes an innovative central waterway section that achieves the best heat transfer result giving better outputs, smoother running and greater efficiencies.
Years of experience, research and development has allowed us to develop a new generation of the most comprehensive and effective range of oil fired boilers to meet the demands of modern living.
We don't compromise on quality so you don't have to either.
If you'd like to know more, contact us today.