If you're thinking about replacing your boiler, you may also be thinking about renewable heat and hot water systems.
We've included some information on the alternatives on offer below, but please get expert advice specifically for your own property.
There are approximately 600,000 properties in the UK which are currently operating condensing oil boilers at an average efficiency of around 92%, and another 600,000 homes with older non-condensing oil boilers, some of which are running at anything from 65-70%. New non-condensing boilers will be operating at between 86-88% efficient.
If your boiler comes to the end of it's useful life, or you have a property extension and need more heat, or are looking at environmentally-friendly options, you also need to consider the type of property you have and the insulation you have in place.
You cannot put a system in place that produces less heat than the property loses and you'll need to make sure that any renewable option can cope with your home's heat and hot water demands.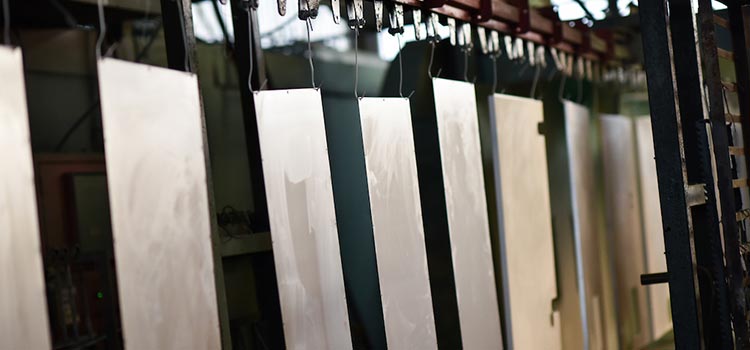 Your current boiler
You probably have either a condensing or non-condensing boiler and if it is a condensing model, your choice will be limited to another condensing boiler. If you have a non-condensing boiler, you will need an exemption to retain the same model. Either will give between 86 – 93% efficiency.
The fact is that most people in the UK are living in a property that has a high percentage of heat loss. The big advantage of an oil-fired boiler is that it is powerful enough to overcome the losses, which is not generally the case with renewable systems, so beware what you are buying and make sure it is suitable.
Below we've given you some information on the difference in requirement for heat between new housing and old, and you'll see what we need, is to concentrate more on housing upgrades!
A more efficient boiler does not cover losses through the roof, the windows or the walls.
The reality is that a like for like replacement is best value for money at the moment, whilst the older housing stock is at its current level of heat losses. Costs to replace a standard heat boiler can be as little as £1200-£1500 and you could be saving £200-£300 per annum with a new boiler.
And then you can use whatever funds you have left on reducing the losses that your property is allowing to happen! Available grants for installing renewable systems are uncommon and tariffs from incentives are reducing all the time.
Biomass Boilers
Biomass boilers, including wood pellet and wood chip boilers, use a sustainable fuel source and operate similarly to an oil boiler.
Logs are usually a bit cheaper than pellets, although prices for both are increasing and it is quite expensive to transport. It is better to be able to store a worthwhile supply, so make sure you have the space to fit it all in.
You will reduce carbon emissions, but remember that the boiler will have to be regularly cleaned to remove ash surplus.
If you are using logs, and you do not have an automatic feeder, take into account time and cost involved in ensuring enough wood supply. They are likely to be more expensive on running costs, and the outlay is usually between £8000 – £20,000 depending on the sophistication of the system.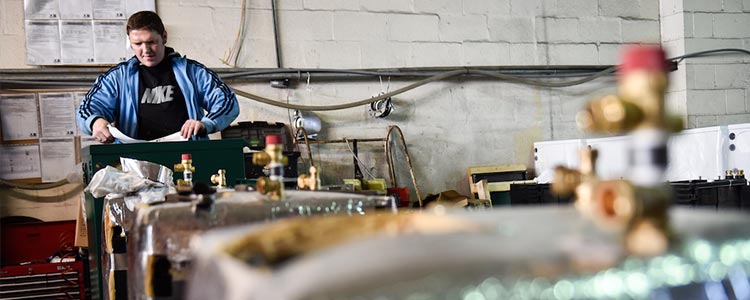 Ground Source Heat Pump
Uses pipes buried in a continuous loop system in your garden to extract heat from underground, into a solution which is being pumped through the pipes. Then, heat is transferred via a heat exchanger into an underfloor or radiator system. Radiators may need to be larger. The heat pump can also be done as a vertical bore system.
This system will only deliver lower temperatures over much longer periods, therefore can only operate within the appropriate property. Not much maintenance is required, as it is effectively only a pump running.
Savings may get to £500 per annum, depending on fuel costs, but the initial outlay can be anywhere from £12,000 – £25,000 taking into account a number of factors. It should operate at an average of 400-500% efficiency throughout the year
Expensive outlay, but a good consistent system in the right upgraded, or new property. Not usually suited for older properties.
Air Source Heat Pump
Works on the basis that heat is extracted from the surrounding air, much like a reverse air conditioning unit. Sold originally on a 450 – 500% efficiency but in reality generates perhaps 270-325% over the whole year. The efficiency figures drop down quite a bit in the winter, particularly when the outside temperature falls to below 2 degrees, so, unless you are in a new property, in most cases, it can't supply enough heat on its own.
Again, it works well with underfloor heating or larger radiators and operates like a ground source, but without the consistency and again, delivers a lower temperature over a longer period of time.
Savings could be £200 – £300 on current old boiler running costs, but almost anything new will save you that. The property has to be upgraded and the initial outlay is anywhere between £6,000-£10,000.
Probably better value for money than a ground source, if you accept using another heat source as a back-up, but not suited to older properties on its own, which have not been upgraded. Good combination to make a Hybrid System if you want to save emissions also.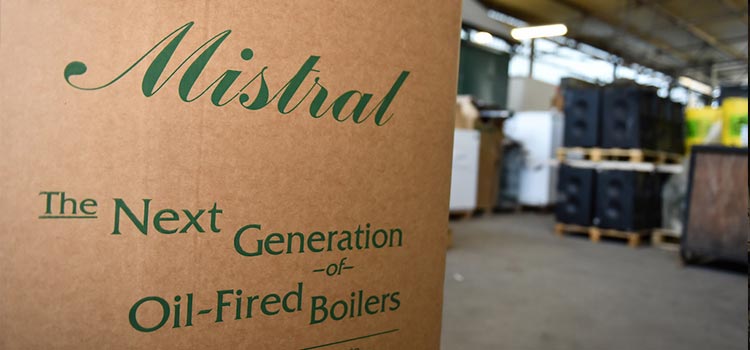 Hybrid Systems
If you are in an older property particularly, there is no doubt that if you are able to upgrade the loft insulation, cavity wall insulation and double glazing wherever possible, this gives the massive benefit for all heat sources to be cheaper. It also opens the door to more renewable systems which reduce emissions.
A hybrid system also gives the advantages that allow you to still get the heat you need when you need it. This could consist of one or two air source heat pumps and an oil boiler back-up.
Although the boiler may only run for 20% of the year, rather than 100%, the advantage is that the programmer is always set to allow the boiler to come on only when the renewable technology of the air source heat pump cannot meet the demand.
You are effectively running the Air Source for the 9 to 10 months of the year when you are getting the best return in efficiency.
The boiler therefore becomes only the back up, rather than the dominant provider, but importantly, is there when you need it.
May save £400 per annum and initial outlay £8,000 – £14,000 but the property still needs to be upgraded to get the best results.
This is a good system that makes a real difference in both overall average efficiency and carbon reduction. You will also be warm when you want to be!
NOTE;
As with all renewables, there is no point having a system which generated 500% efficiency, if you are still cold. So, the system has to be matched with the property.
There is no doubt that having a strategy to upgrade the housing stock in the UK, to meet the available renewable technology is the best end result, however, until that happens, it is vitally important that money is not wasted putting the wrong system into a property. if you'd like to know more about how oil-fired boilers and alternative heat systems perform depending on the age of housing stock and relevant running costs, please click here.