Temperatures may be rising, but a Shropshire boiler manufacturer says now is the best time to give your central heating its annual check-up.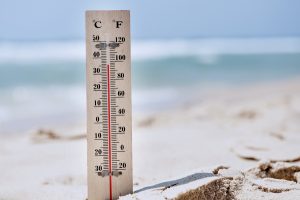 Telford based Mistral Energy Products said the increasing numbers of oil fired boiler owners should be using the warmer summer months to get a health check for their heating system.
Renewed interest in oil fired boilers along with consistently low prices for the fuel has led to resurgence in the market in recent years.
Mistral is one of the top five oil-fired boiler manufacturers in the UK, alongside household names such as Worcester Bosch and Grant UK. As well as providing a range of condensing and non-condensing boilers, it also has an extensive online spares shop.
Mistral Managing Director Jim Wright said: "As with every heating system, annual maintenance is vital to keep your system in prime condition. It may not be your first thought as we bask in the summer sun but it makes far more sense to have your boiler serviced in warmer weather when you don't rely on it for heating rather than wait until the winter.
"A well maintained system runs more efficiently and therefore costs you less in the long term. Engineers are often less busy during the summer too and it gives you peace of mind that when the colder temperatures set in, you'll be ready just to switch your heating back on.
"With more people switching to oil fired boilers, we would expect to see an increase in demand for our spare parts services in the years going forward," he added.
Mistral has been manufacturing its ultra-efficient boilers at its Halesfield plant for 40 years.
The company has enjoyed significant export success, particularly in the Falkland Islands, Chile, New Zealand and France, where oil-fired products are commonplace in rural areas, which are off gas-grid, but is experiencing increasing orders in the UK as oil prices have dropped.
For more information, visit www.mistralboilers.com.